Local News Matters: Origins of Bay City News
The San Francisco Bay Area is a fascinating, complex and innovative place, full of diverse people, institutions and stories. Bay City News Foundation was established to help fill the gaps in coverage that have emerged in the region and work with others to create, publish and distribute those stories.
Join us in this important mission.
Bay City News Foundation is growing quickly.
Milestones from 2018 and 2019:
~ Launched LocalNewsMatters.org as a non-profit site for readers with community news, data reporting, projects, features and partnerships with other non-profit media, including CALmatters, EdSource and Solutions Journalism Network.
~ Published hundreds of stories, photos, graphs and packages with fresh items posted daily
~ Published "Equity Ripples," a series of stories and photos related to uneven resource distribution in the region
~ Partnered with Catchlight Local to create a series of photo stories about equity issues in the region
~ Published more than 75 "Data Points" to help readers understand the changing Bay Area, county by county
~ Provided coverage of specialized topics such as environment, health, demographics, business, education, arts and entertainment, and statehouse news
~ Created a network of freelance reporters, providing work for journalists who might not otherwise have outlets for their work
~ Created a paid internship program, especially for women and people of color who are not well represented in newsrooms
~ Experimented with crowdsourcing to support local news coverage
Goals in 2020 and beyond:
~ Pursue collaborative reporting projects to expand distribution of important journalism about housing, income inequality, immigration, health care, the environment and culture
~ Work with ProPublica Local on a series of investigative stories of importance to the Bay Area
~ Partner with USC Annenberg Center for Health Reporting on a series about water supply issues and health
~ Dive into census coverage, particularly for communities in danger of being undercounted
~ Double our annual budget through individual and institutional donors, sponsorships and partnerships to support more journalism
~ Partner with a crowdfunding and micro-subscription tool to increase revenue for targeted coverage of Bay Area culture and cities like Martinez that are losing local newspapers
~ Create a membership plan to gather ongoing revenue and engagement, particularly with local communities like Martinez that need more news coverage
~ Expand our network of freelance reporters and editors to provide more news coverage of the region, which stretches from metro areas to the wine country to the Peninsula to the suburbs to Silicon Valley
Katherine Ann Rowlands has worked as a journalist for 30 years, covering news in the Bay Area, Central California and overseas. As a 2016-17 JSK Fellow at Stanford University, she focused her research on how to overcome gender disparities in newsrooms, especially in leadership positions, and to bolster local news coverage in the Bay Area. Before launching Bay City News Foundation, she was an editor for the Mercury News and Bay Area News Group, directing coverage of business and technology in Silicon Valley. She also worked as East Bay Metro Editor, overseeing local and regional news coverage for Alameda and Contra Costa counties, and State and Regional Editor for the newspaper group. Before that she was Business Editor for the San Luis Obispo Tribune and spent four years as a correspondent in Honduras. A Berkeley native, she got her start in journalism as a summer intern for Bay City News Service. She studied at Macalester College, London School of Economics and Columbia University Graduate School of Journalism.
Sarah Pollock has had a long career editing, managing publications, and teaching. She has been senior editor at Mother Jones, editor-in-chief at Pacific Discovery (the natural history magazine of the California Academy of Sciences), features editor at the Oakland Tribune, and a staff writer at Newsday and the Hartford Courant. She headed the journalism program at Mills College for many years and she is active nationally around issues of diversity and integrity in journalism. She has served on the boards of the Journalism and Women Symposium, the First Amendment Project, Pelican Media and the Julia Morgan School for Girls. She is a public speaker on topics such as truth and trust in journalism; ethics in creative nonfiction; newsroom values and diversity; and teaching strategies in higher education writing classrooms. She is a graduate of UC Berkeley, where she was managing editor of The Daily Californian.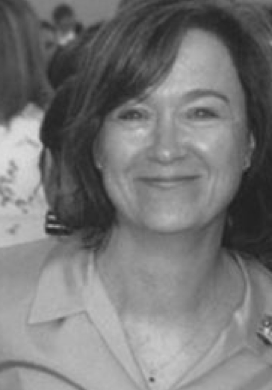 Ann Grimes currently serves as Director of the Knight-Bagehot Fellowship in economics and business journalism and teaches at Columbia's Graduate School of Journalism. She is an award-winning veteran journalist who has held senior editorial positions at The Wall Street Journal and The Washington Post. She served as Associate Director of the Brown Institute for Media Innovation, a bi-coastal Institute anchored at Stanford's School of Engineering and Columbia'sJournalism School. While at Brown, she helped oversee the funding and development of dozens of student-led media innovation grants. She also taught a number of interdisciplinary classes at Stanford's Graduate School of Business, the Hasso Plattner School of Design (Stanford's d.school), and the Departments of Computer Science and  Communication where, earlier, she served as Professor of the Practice and Director of the Graduate Program in Journalism. Grimes has written widely on the subject of media innovation for The Columbia Journalism Review, Medium and other outlets. Earlier, Grimes spent eight years with Dow Jones as a business journalist, editor and digital media manager. She was a 1997-1998 John S. Knight Fellow at Stanford.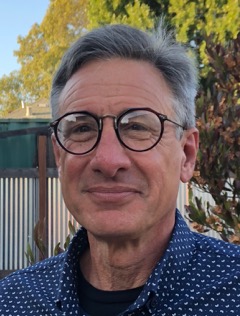 Rob Merker had a successful career starting and operating two real estate-related businesses in New York City and has a strong background in finance. After retiring in 2012, he obtained a doctorate in philosophy with a specialization in ethics from the City University of New York (CUNY) Graduate Center. His dissertation was on ethical issues in philanthropy, and he currently teaches and speaks on ethical issues and philanthropy.  An accomplished public speaker, he has taught at The University of California Berkeley in the OLLI program; Cal State University East Bay in Hayward; and Brooklyn College, Brooklyn, NY. Rob has served on numerous not-for-profit boards and also served as treasurer for non-profit organizations. He currently sits on the ethics committee of Kaiser Oakland hospital, and the committees for ethical treatment of human subjects at Cal Berkeley and Lawrence Berkeley labs.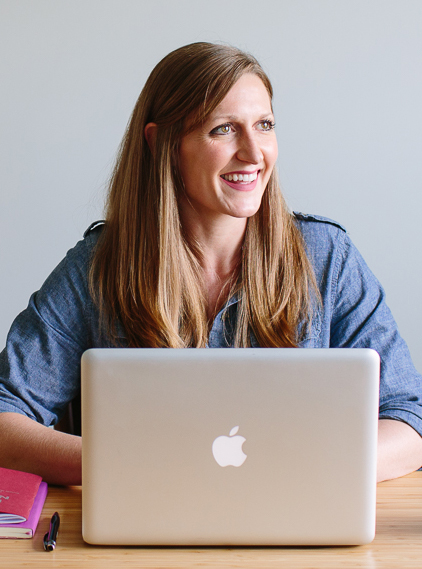 Lindsay N. Green-Barber, PhD, founder of Impact Architects LLC, is a leading media and communications impact professional with experience in quantitative and qualitative research, new ICTs and media innovation, strategic planning and communication, program measurement and evaluation, management, fundraising, and business administration. She is passionate about using rigorous research methods to inform organizations' strategy and decision-making to catalyze social change. Lindsay earned her doctorate in Political Science from the City University of New York Graduate Center ('12) and a B.S. in Political Science from Clemson University ('05). Lindsay is a listener, a teacher, a learner, and a speaker based in San Francisco. She has spent time living in New Hampshire, New York, South Carolina, Ecuador, Italy, and England.